Starring Robert Downey Jr, Chris Evans, Mark Ruffalo, Chris Hemsworth, Scarlett Johansson, Jeremy Renner and Samuel L. Jackson, and directed by Joss Whedon, "Marvel's The Avengers" is based on the ever-popular Marvel comic book series "The Avengers," first published in 1963 and a comics institution ever since.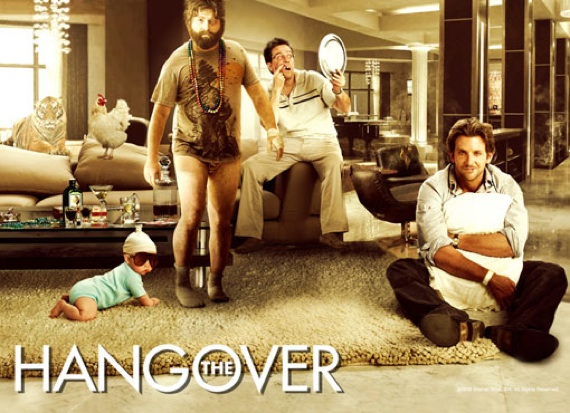 Whilst we patiently wait for our next fix of The Hangover, set for release mid-next year, juicy little tid-bits of info from the set are steadily being leaked and today a behemoth of an onset scoop was dropped regarding an interesting cameo for the sequel.
UK comedy legend Stephen Fry has signed on to star in Sherlock Holmes 2 as Sherlock's smarter brother Mycroft.
The new film (which I will run naked through the streets if it isn't a Box Office smash) follows the tale of Peter Highman (Robert Downey Jr.) as an expectant first-time father whose wife's due date is a mere five days away.
Iron Man 2 looks like it could just about be the most solid superhero outing in a long, long time. The tone and style looks identical to the first (which is a good thing), the action looks amazing, the robots even better… and Scarlett Johansson.
The dresses have been word, the awards have been handed out, the diamonds have been sparkled and the press have been Hollywood…. Foreigned – yes, Golden Globe time is over for yet another year!
Back in the world of "cash cow franchises", it seems two of the biggest are heading back to the big screen – and quite a lot quicker than most would have expected – with both Transformers 3 and Sherlock Holmes 2 expected to get filming underway before the end of the year.
Every man and his dog is going the 3D route these days [as we reported here] and Favreau's Cowboys & Aliens will be no different.
The wait for Iron Man 2 is officially over. While most will get their first glimpse at the highly anticipated blockbuster sequel before screenings of Sherlock Holmes – we thought we'd sneak you a peak nice and early with the first official trailer being released today!
Christmas holiday flicks just don't get much better than Guy Ritchie's Sherlock Holmes. It's stylish, it's flashy, the cast is A-List all the way – and it is bloody good fun from start to finish.
Now we are getting into the real business end of the marketing spectrum, with two major leaks from Paramount today including an "Iron Man Clue" as well as the ball-busting revealation of Mickey Rourke as Whiplash. Look at those things go!
First look at the SECOND official poster for IRON MAN 2