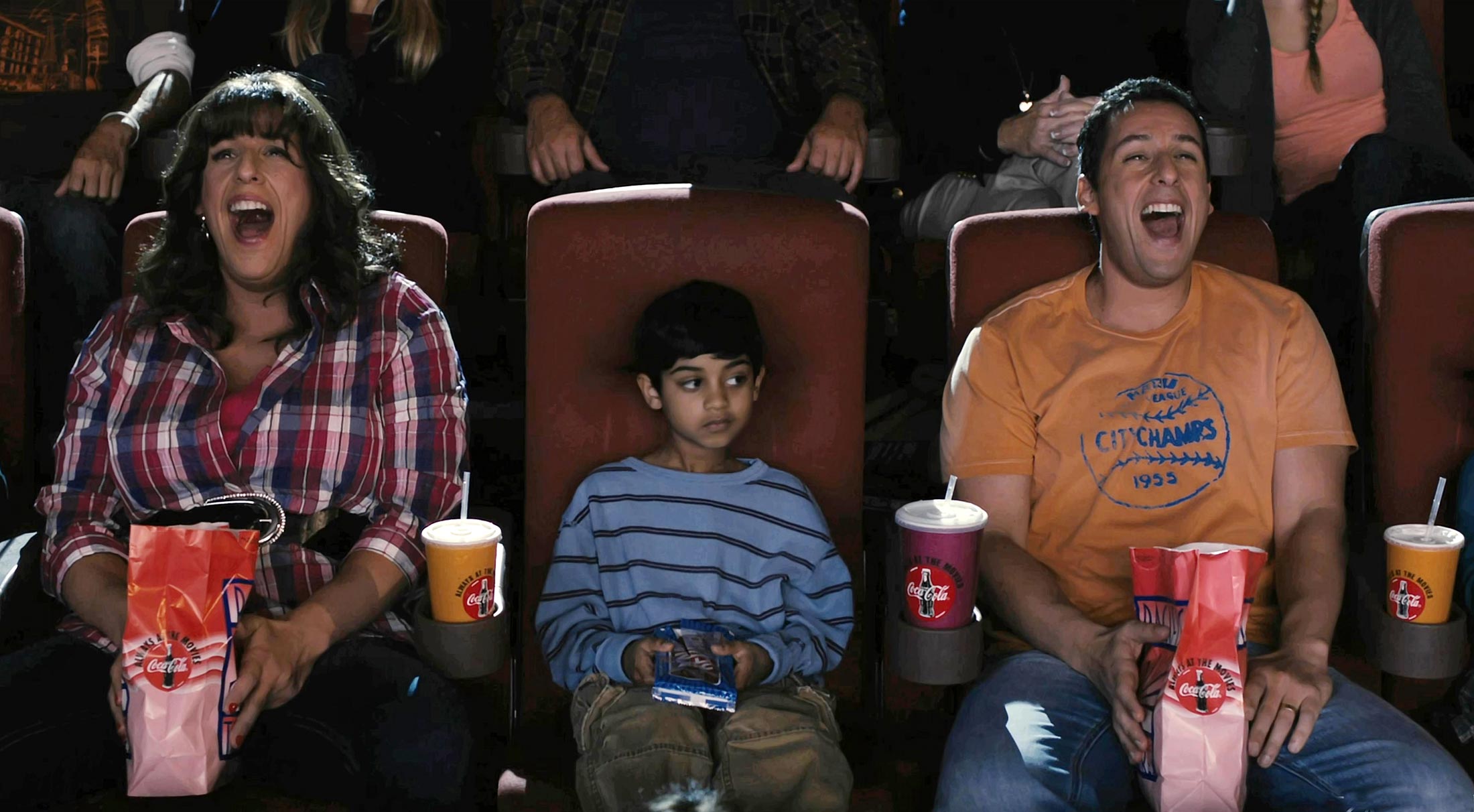 Adam Sandler plays Jack Sadelstein, an advertising executive who's sights are set on Al Pacino to front an ad campaign. Much to his distaste, Jack's sister Jill (Adam Sandler) comes to visit for a few days causing all sorts of problems…
Starting in 1996 and coming to a shuddering halt with the train wreck of a 3rd film in 2000, it seemed that the Scream franchise, like most of it's characters, was dead and buried….until now.
With every award season there comes a big budget musical to slip into the best musical/comedy category. This year it's Rob Marshall's all singing, all dancing Nine.
His arguments are actually pretty strong – it's hard to disagree that the rich are getting way too rich these days…
Evil kid movies are hard to get wrong, but this does a pretty good job of it by first taking things way too slow and then dragging out the scenes where no-one believes a kid could be evil.
Paranormal Activity is the best horror movie I have seen in some time, go and experience it!
This could still have been an interesting biopic despite that, but instead it feels like one of those authorised efforts where all the interesting – read: sleazy – material is glossed over.
As it stand This Is It is a fine legacy for MJ to leave, giving the audience the sense that we truly did miss out on (what would have been) one of the great live musical shows in history.
WHATS IT ABOUT Everyone's favourite awkward tubby TV friend, Ricky Gervais, heads back to the big screen with his second leading role (after Ghost Town) and first as writer / director (ahead of the Gervais / Merchant flick Cemetary Junction) with The Invention Of Lying. It's a pretty promising set-up, with the events of the [...]
The performances are oddly wooden, emotionless and robotic – but you kind of get the feeling that it is a deliberate move by director Robert Schwentke…
The Imaginarium of Dr Parnassus is not for everyone. It's an odd beast at the best of times and never quite gives the definitive answers you may seek…